Calender
Categories
Archives
Recent Entries
Recent Comment
嵐
Still got 2 more weeks to go for holiday..
and 2 weeks to go for my parents come
i haven't put any pic of Japan right?
ok so this time the pic is ...........
5x10
LOL
arashi fan! よ!嵐のファンだよん〜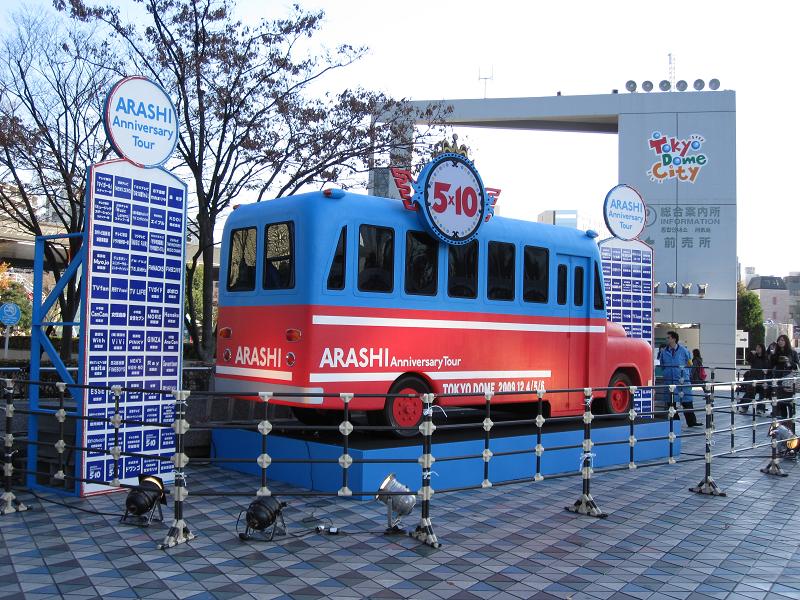 I took this pic in the morning, it was a LOT of people,
that was my first time to see that many people went to concert
I was attend some concert before, kinda shock
but i must say
JAPAN HAS THE MOST APPROPRIATE CONCERT
i ever attend
although Tokyo is more likely behave less
some people still scream while the boys talking,
but I didn't see any single people taking picture while the concert running
(coz it's not worthy to spend your precious time for busying around with your camera while you can see that 5 adorable boys. LOL!)
while in all concert that i went before, it full of flash all the time xD
anw, i heard it happen in all of concert in Japan.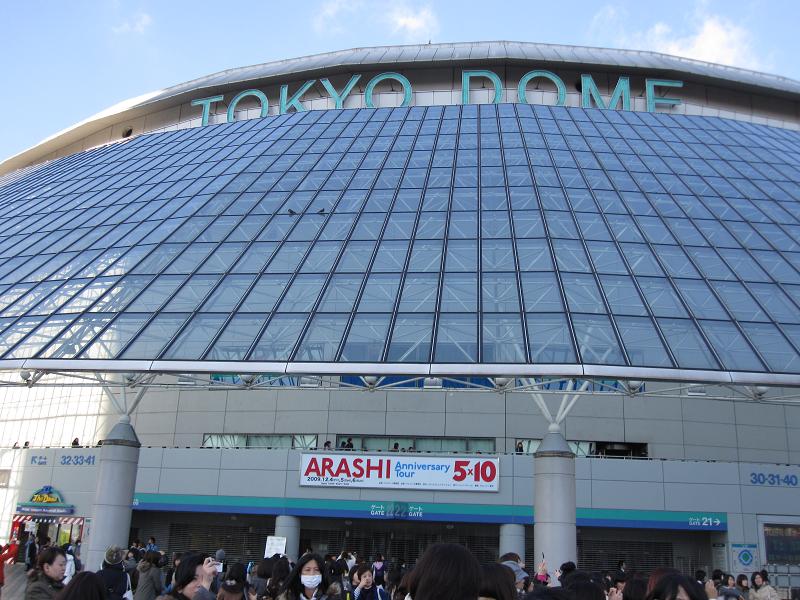 Tokyo Dome, the main entrance. hm.. that one is around gate 23 i think..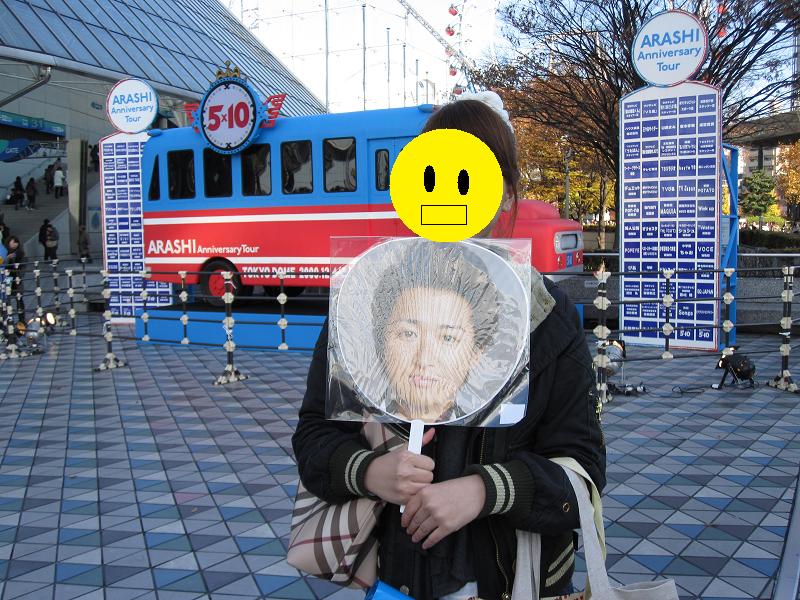 Lol.. it's me n my Satoshi's fan
basically my face is not passing the standart to put on internet.. LOL
so i put that yellow smiley athou it refuse to smile.. xD
KORAKUEN is the nearest station to TOKYO DOME
next entry will be pic time as well, i got A LOT!
この記事のトラックバックURL
Trackback
PR
Profile
Recommend
フラグーカウンター
Links
Others
Mobile