Calender
Categories
Archives
Recent Entries
Recent Comment
LIFE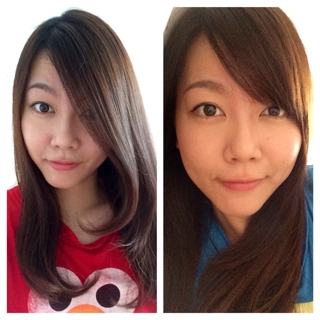 First, let me show you my new fringe. I guess I'll stop the use of "bangs" which only American(?) use. (I'm a British English fan hah)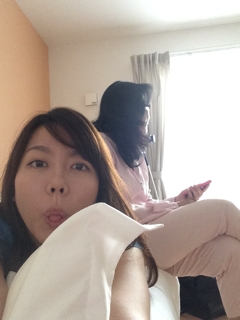 I missed to update the blog again but this time I have a good reason. well, my mom and sis came to visit me here and I have been on a vacation mood which need to be switch back tomorrow.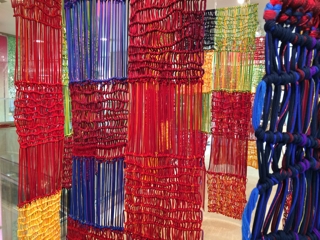 While they were here, it means another tourisy trip and i need to be their translator and guide everywhere.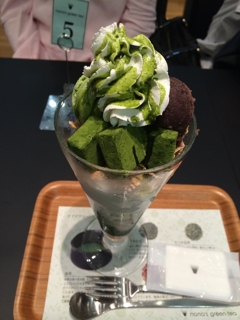 As usual we just went around the city area, oh hiroshima.. you got NOtHiNG!
well, at least I got to eat nana's green tea's parfait!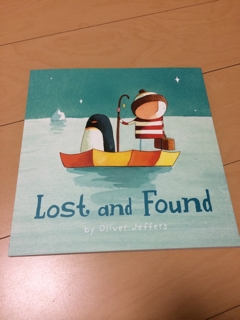 my sis bought this book! I love thier animation since I was in uni. perhaps my most favorite animation of all time. it contain no dialog but a very innocent story.

ey, I actually went to Okinawa! we were lucky since a super-typhoon came on saturday n sundayand all flight to Okinawa was cancelled but we fly on Monday. somehow I booked the flight that day without reason.. well, I feel once again that sometimes I get this winning a lottery feeling after a long long time.
and the hotel waa nice! I booked the one close to the beach. it was great since the point to visit Okinawa(according to me) is to see their beach(es).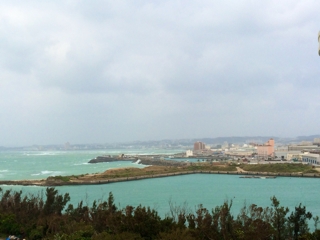 the view from my balcony.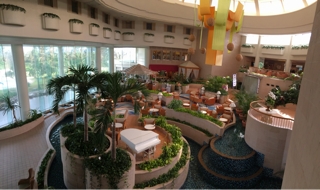 their restaurant inside the hotel. nice isn't it?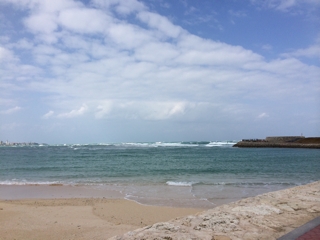 We didn't do anything on the first day because the wind was still quite strong and not many things around the hotel so we just chilled and went to the beach the next day.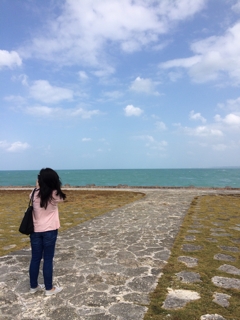 my sis taking pic..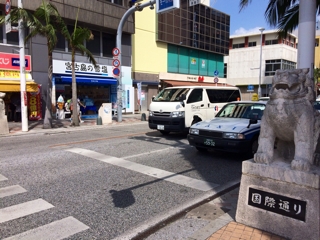 I also went to Kokusai doori which is the most popular street in Okinawa. it was full of souvernir shops and restaurants.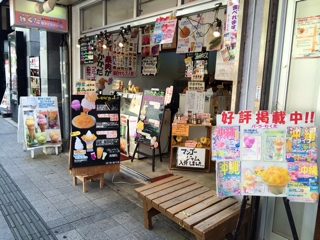 with ice cream....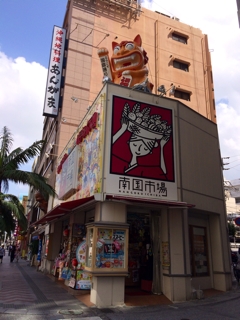 shiisa...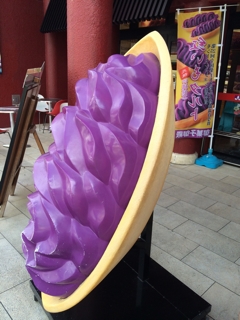 the purple things...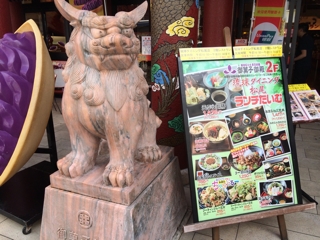 and another shiisaa...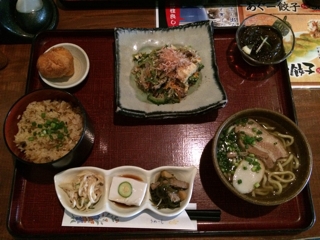 We just picked a restaurant randomly, just to try their Okinawan food.
I ordered their Ladies set and it was full of goya chanpuru, soki soba, and a "Okinawan" rice. it was yum nonetheless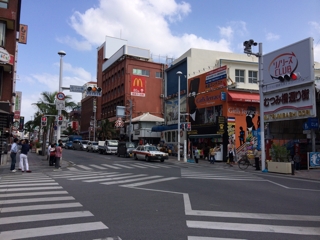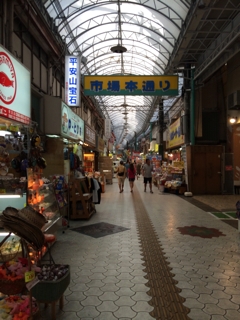 We made our way to the market. they sell things just like the others but cheaper. obviously..
bought some souvernirs there and the aunty was nice. she gave us some snacks after. lol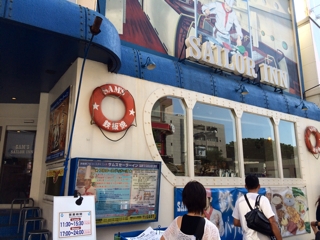 I feel like they got quite a lot of diners in Okinawa. it somehow Americanize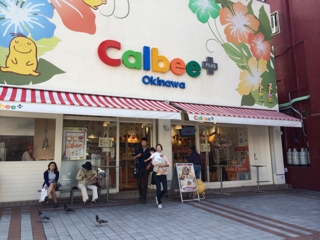 They got Calbee in Okinawa! wow?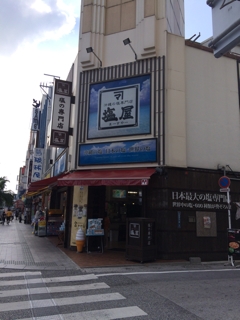 and this shop is very famous in Okinawa. it''s salt-speciality. they sold variety of salts, even for snacks, body care, etc, etc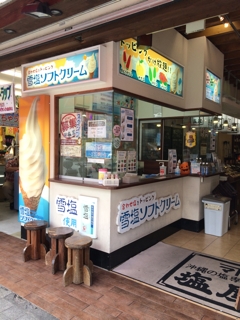 Their ice cream was yum too!!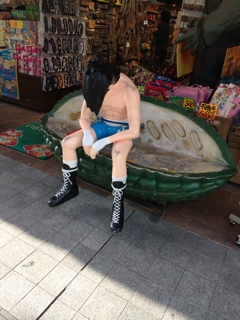 Ashita no Joe sitting on goya's chair orz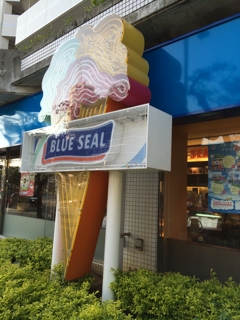 local ice cream. it taste ok! surprisingly they got soooo many chains around okinawa. and i'm talking like every 100 meters?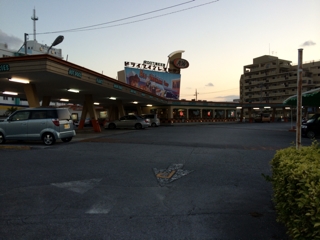 A&W!! the only shops they have are in Okinawa. and i wonder why? I love A&W!
they day before we go back home was the one with the best weather. lol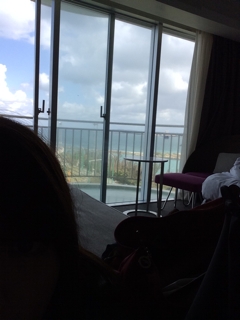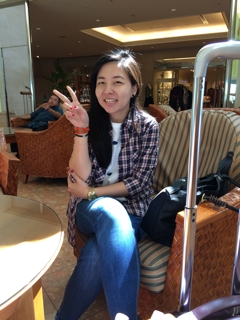 while waiting for bus. I ask my sis and mom to do the japanese pose. lol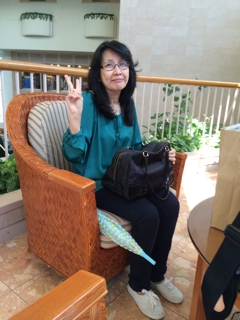 so unnatural :P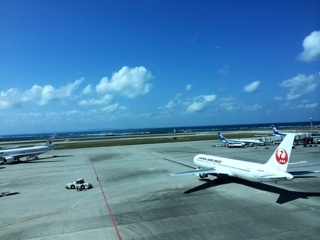 had lunch in the airport and it was really tiring. such a small airport with so many flights around, so we got delayed almost an hour.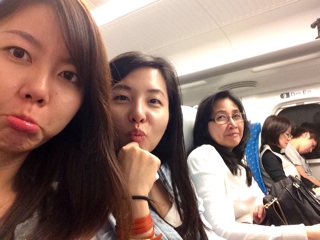 this one was yesterday in the shinkansen to Osaka. they fly from there.
I took half day off and my remaining paid leave are getting lesser. i think i will not care anymore even if they cut my salary. I.AM.SO.STRESS!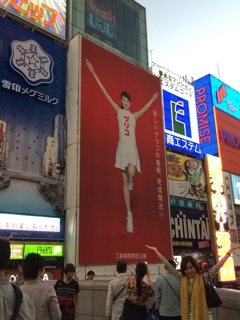 The billboard that usually are the normal glico guy was changed into ayase haruka.
i think i read somewhere that they just going to put it temporarily.
can't remember the reason thou.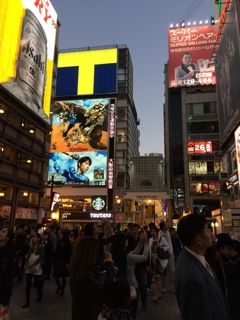 That night, hanshin tiger won a match and they went thou the final (?) people was jumping down to the river celebrating. i was in the hotel thou, i watched the match. lol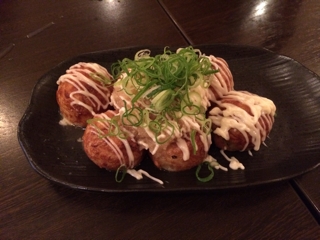 dinner was takoyaki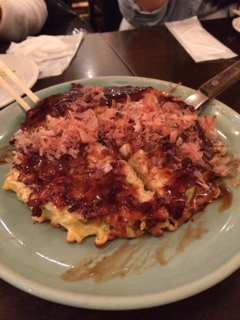 and okonomiyaki.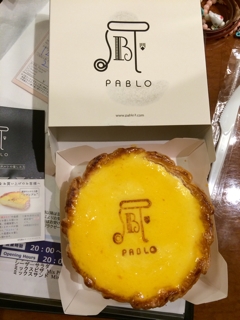 dessert was pablo cheese cake. shouldnt bought the rare one..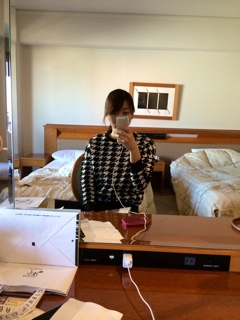 this after i send off my sis n mom in the station. i was sosososooooooo sadddd after i reached home in hiroshima.
cuz my mom made up my room and she left so many food for me.
I am sad because I really got no reason staying here anymore.
I mean no friend, i really meant it. i got ZERO friend and i HATE my job. I probably just here for the salary and resume but i am slowly killing myself.
I DAMN NEED TO START CHANGING THING. before I lose myself..
この記事のトラックバックURL
Trackback
PR
Profile
Recommend
フラグーカウンター
Links
Others
Mobile