Calender
Categories
Archives
Recent Entries
Recent Comment
LIFE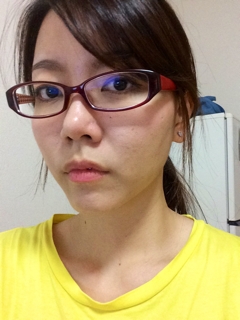 Hope you all had a nice sleep last night cause I wasn't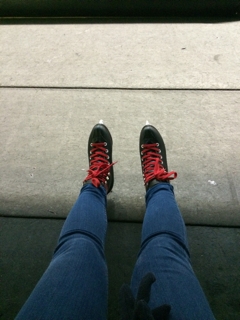 The highlight of the week. it all happened yesterday,
I went to Hiroshima Big Wave for skating. about an hour.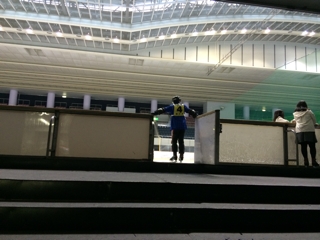 It wasnt crowded at all. and since this rink is only be around winter (open oct-until april)
there is no student who practicing there.
The ice was normal, i saw some hockey kids running fooling around as per usual happen in ice rink.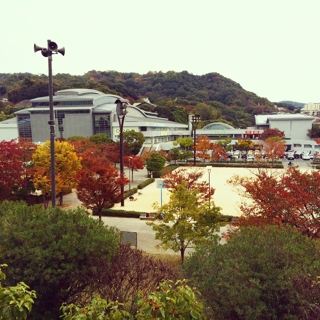 Well, the autumn is here. such a nice color but i think it will peak soon. the leaves will start falling down.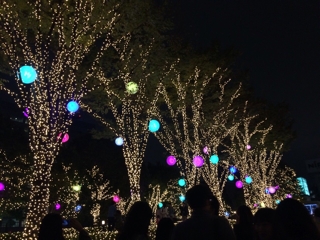 My friend send me this picture in shinjuku. so the illumination season has come. i saw christmas tree in one of the shopping mall here. somehow, i really wish this year to finish soon.
and how horrible it is that this past month, so many things happend.. so many things.
now let me pour all my feeling from last night accident.
this is about figure skating so if you don't want to read it, feel free to close the page.
____________________________________________________________
If any of you watch the Cup of China Men's Free Skating last night.
what a night... i am losing word when it happened..
Yep, during the warm up, Yuzuru collide with Han Yan and resulting these two people unconsious for a while.
Han Yan went out from the rink by himself, after about 2 minutes, the medic came and come to Yuzuru to check him but he later get up by himself. All I can see is blood coming down on her chin and head.
THIS is nothing but traumatic. I cant believe I need to see this.
I HATE looking at blood with that sort of amount remind me of something that i did during my time in Melbourne.
Literally, I was shivering, I am not trying to exaggerate thing but i thought he will die if they let him continue, which they did. motherfucker.
Yuzuru was fighting, I know he really want to go to Barcelona but doesn't he realized his carrer might end up right at that moment. I am not sure now whether he is smart or just plain idiot.
Han Yan too, this crazy kid withdrew but later insist to go back to perform. WTH .. I can't...
Well, OF COURSE he looks half dead, dazed while perfoming. he end up 6th overall.
BUT Yuzuru got this ridiculous score and won silver. called it MAGIC. in the Kiss&Cry he looks surprised(and happy) and asked BOrser "Why did i got 2nd?" which he replied "I don't know"
BOrser face thou, he looks like he can't do this anymore. watching this lil shitty kid trying to kill himself for a sport.
it was all written on his face.
THIS.GARBAGE.SPORT.IS.DOOMED
NO rules to stop injured skaters from performing.
are they losing their mind???
I am SO SO UPSET.
Why did I like this sport anyway?
Devil please stop making things happen.
and God I beg you.
This sport should change their name to "Who could occur better DRAMA on ICE"
Now I just wish Yuzuru got his head check and Han Yan could recover from the traumatic shock.
WHY DID IT HAPPENED?? i want to leave in peace and it seems like it wont happen anytime soon.
can I just go back home like right now? so tired of all of this shit.
この記事のトラックバックURL
Trackback
PR
Profile
Recommend
フラグーカウンター
Links
Others
Mobile