Calender
Categories
Archives
Recent Entries
Recent Comment
LIFE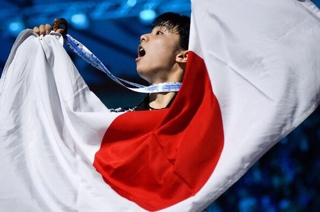 Today is a very good day for us figure skating fans! After such a drama and nightmare for the WHOLE Grand prix series. The podium at the Final is the best thing that we can ask for.
Not only standings but also performances.
Yuzuru, he finally able to perform like what he capable to.
Javier, with such a pressure on his home country, managed to jump from 5th to 2nd.
I'm sad for Machida but he will fight for it next! probably at Nats.
I am too happy for Yuzuru because he had such a rough start of this season. Haven't see his smile for a very long time.
When everyone happy, that's all. The medal ceremony makes me smile for so long. i LOVE Team BOrser.
Still so many feelings left. Although I am not encouraging people who got hit on the head to perform, I am GLAD that he goes and skate greatly. With this I can kind of erase the sour memory of his POTO's program.
Nats will be in 2 weeks time. I wont be able to watch. will be on the plane back home and no FS thingy in Indonesia. I will check the forum/twitter a lot.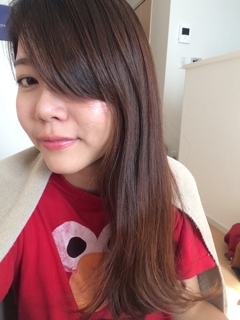 I cut my hair yesterday. long hair has been such a mendou. It tooks so long to dry. also, the colour is so yucky already.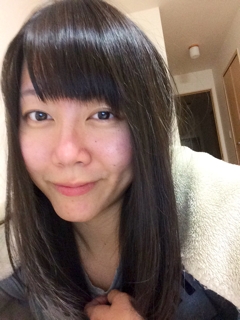 so I become like this. hah. i asked them to dye it dark, I think it's like dark ash or something.
then cut like 15 cm? anyway, my hair got so many split ends so I just want to get rid of it.
fringe is a little bit to short thou..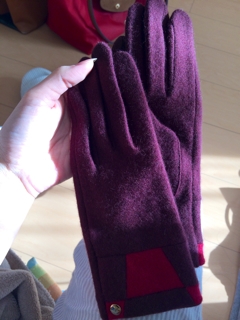 I finally bought a pair of gloves! i lost one of my fav glove last year and didnt want to buy another want.
but these days is freezing.. so need one to protect my hand.
I also went to skate yesterday. i noticed that I am no longer need time to adjust with the ice. like before, I kinda have shaky legs when I first go inside the rink. now i dont but the rental boots start hurting me a lot probably because I am doing some other things -means not only skate-skate-
I was suppose to get a lesson but the boots hasnt arrived yet, it was out of stock. :(
and the BIG news is: I am moving back to Tokyo next month. With that, I can finally apply for proper adult lesson since Tokyo got many ice rink around. That's kinda my priority now. I am TOTALLY IN LOVE with Figure Skating.
この記事のトラックバックURL
Trackback
PR
Profile
Recommend
フラグーカウンター
Links
Others
Mobile