Calender
Categories
Archives
Recent Entries
Recent Comment
LIFE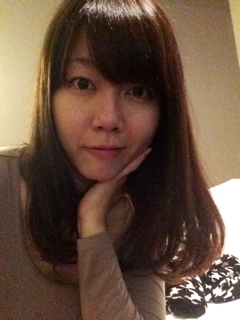 Hello. Long time no blog! I was sooo busy recently. dealing with moving out and catch up with friends!
I am back in Tokyo. since last week. stuffs happened...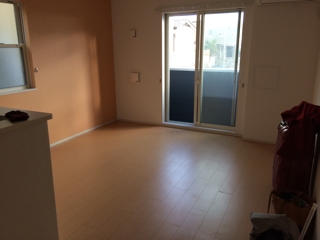 So it was a bye my Hiroshima's apartment.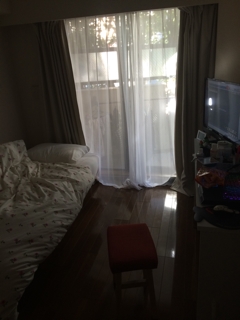 lol and welcome to the storage. my current apartment in Tokyo is quite dark and cram. I don't usually stay at home so it doesnt really matter!
I just finish cleaning up and unpacked my things yesterday night.
It has been some productive weeks!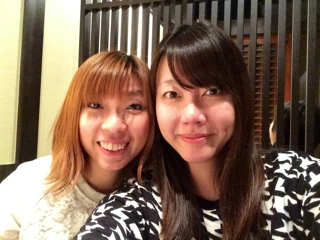 Met with yuqing after I arrived in Tokyo. She was planning to help me with unpack n cleaning but then!! the moving company couldnt find my stuffs so that day we end up doing nothing.
just eat and chat.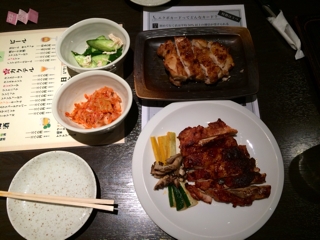 found this chicken specialized restaurant from tabelog. it was ok i think..
my furniture came at Monday night (!!) i went to work just half day thou.
My new team are all foreigners except the manager. they were pretty amazing, i think i can fit well here.
hopefully.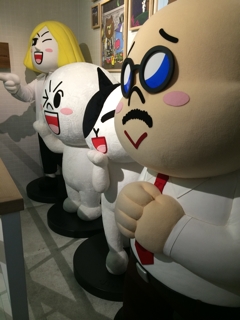 I went to skate in Takadanobaba yesterday with Pina! the rink actually looks better than what i though. there were so many young skaters practicing! i saw some adult practicing as well but i think they are pretty... normal.
I also got my blade sharpened in the shop! the joy for having all year long ice rink!! very different with hiroshima's.
i am still considering about the lesson. whether is it better to join the group class or take private.
i wanted to try the group one first before.. but seems like having a one to one lesson will be better for beginner... (?)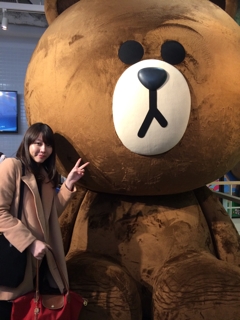 after skate we went to harajuku. it didnt really changed since last time but the new line shop opened! so cute!!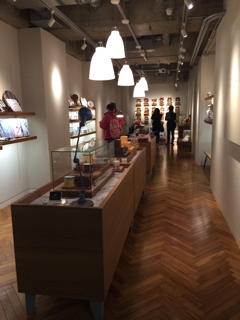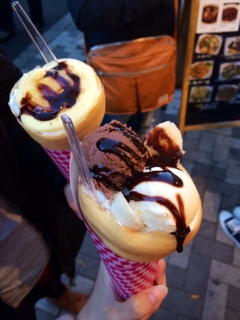 and since i havent eat crepes for a while..
i ate just half of it thou.. i like marion better!! this one was santa monica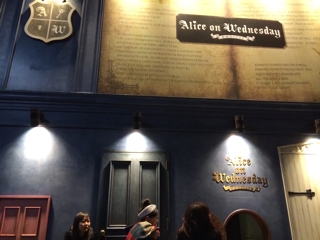 The main purpose for us to go to harajuku was this! there is this new shops "Alice on Wednesday"
we didnt buy anything there! lolll.. so many shops like this in Harajuku but my apartment now is cramp so i cant buy anymore thing.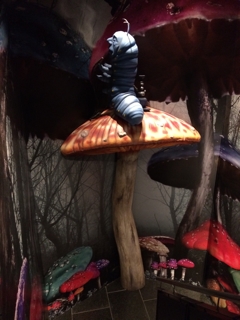 some interesting decoration inside!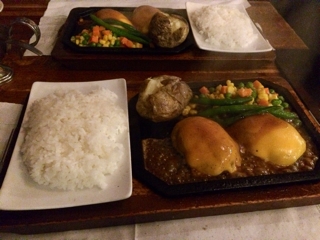 andddddddd I always wanted to come here! Golden Rush!! the hamburg steak was sooooo good God. I think i will start bringing my other friends here.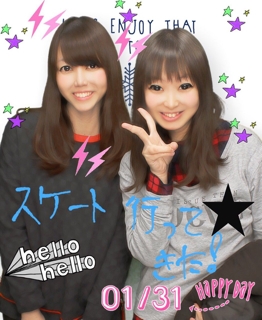 lastly, this weirdo purikura. i cant even notice my own face anymore. the machine these days..
PS: will write properly about my trip back in indonesia later. i have no motivation to write lately...
この記事のトラックバックURL
Trackback
PR
Profile
Recommend
フラグーカウンター
Links
Others
Mobile