Calender
Categories
Archives
Recent Entries
Recent Comment
LIFE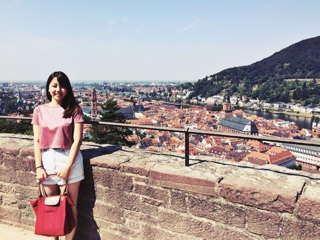 Ya-hoooo. I went back from a week trip to Germany and started my new job right away. was so busy with all the new things but I feel blessed!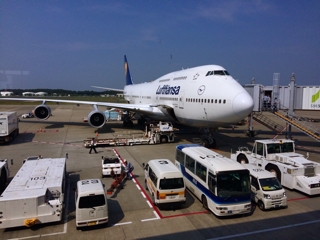 Flying with Lufthansa. It was OK. I prefer SQ better (of course...)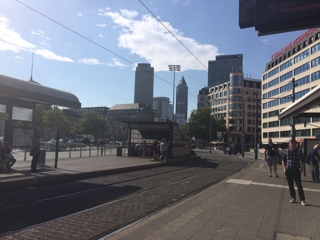 Arrived in Frankfurt, the trouble was waiting for me. lol
The train wasn't working for about 2 hours and I met a guy who helped me to go to another station because the announcement said (in German) that the train will go to the other station instead so I went with him.
But then we kept miss the train because the platform that the train suppose to arrived keep changing.
but really finally safely reached the main station at almost 5.30 pm.
That day I slept the day away....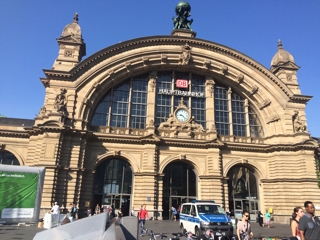 The main station, where they called it Haupbanhof. Frankfurt reminds me of Melbourne a lot. The main station was dirty too. lol just like Flinders.
I think the transport in Germany start quite early at around 4 am and end at 1 or 2am. that's nice.
They dont check the ticket on any transport. not even a single ticket gate places on the station.
That's how they trust their people I guess.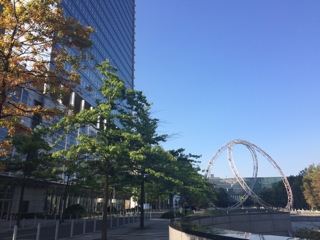 This is the place called Messe, a hall for festival and there is a big shopping mall in the back too.
So many offices there.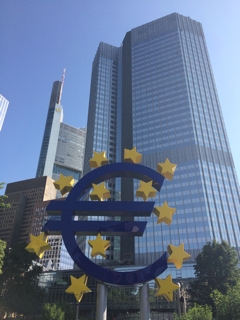 The Euro sign in the city.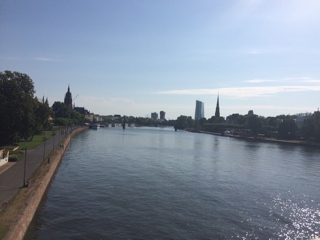 The view from the bridge. it's nice that people jogs, walk, and just enjoying the sun during the day.
The sun set really late at around 9pm.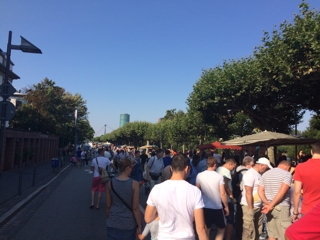 While I just strolling on the street, they had a sunday market where people just sell anything, like really ANYTHING.
even a door knob. haha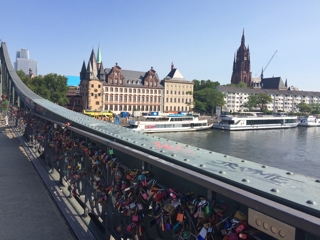 seems like people put their 'love-lock' everywhere huh, this aint France.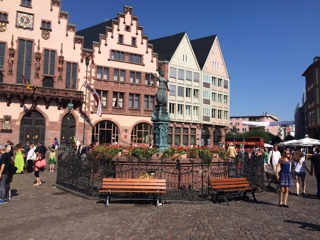 The famous Romer! It was full of tourist. especially Chinese.
but I found that many Korean there as well but probably not for holiday.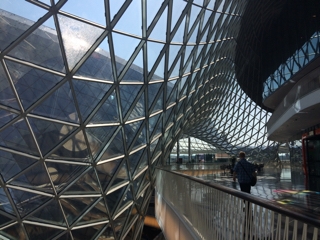 MyZeil. The biggest shopping mall in Frankfurt. it isn't even that big but nice design.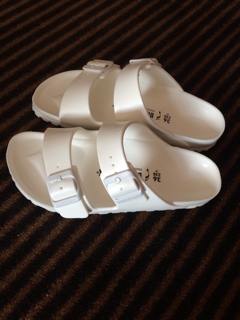 Birkenstock yeah. it is made in germany so I bought it and they had a discount. it only cost me like 22 euro.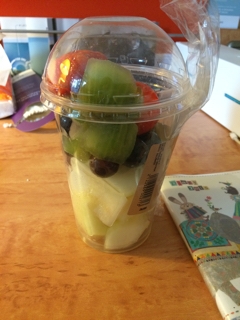 I have to say that the food in Germany is not so good. and idek why I kept wanting to eat fruits there. they have this nice pack of fruit sell everywhere in supermarket and station. oh and I ate Pretzel like every single day.
Germany is the land of Pretzel afterall!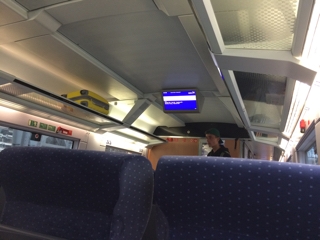 Took the ICE train to Stuttgart to meet my friend's friend. Never meet him before but he invite me to BBQ party in his house.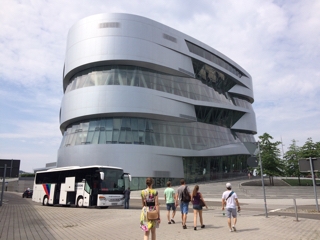 But before going to his house, I visited Mercedes Benz museum.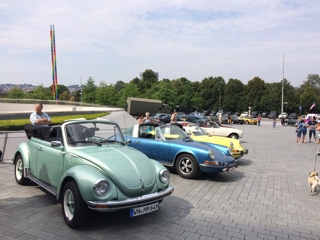 Many people actually gather there and brought their lovely cars.
This is not the cars from the museum.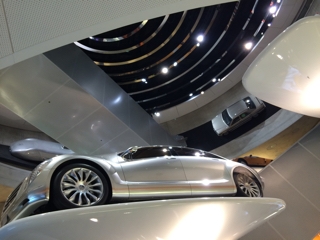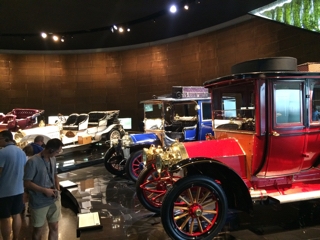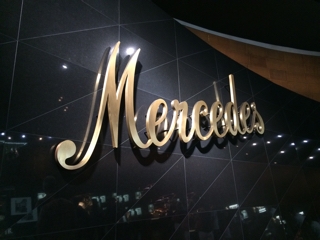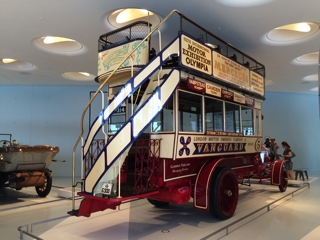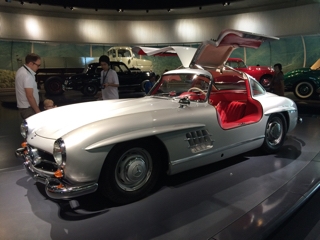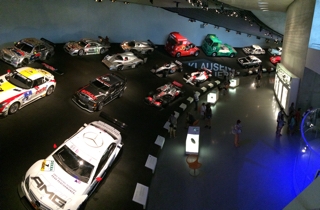 I recommend to go to this museum when you visit Stuttgart. Even if you have no interest in autocar.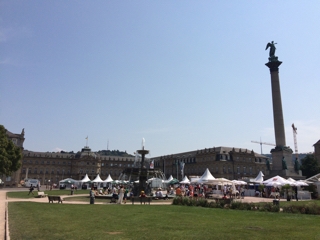 Walked in the city and they had a festival there. I went there on Sunday so all the shops were closed but had a nice time to explore the church and old buildings.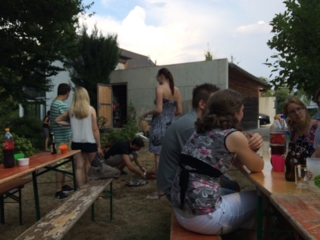 The BBQ! the most delicious food that I had in Germany I guess haha.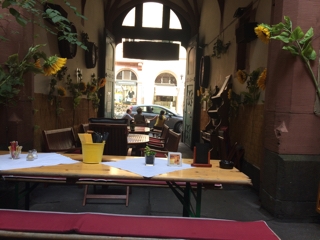 Backed in Frankfurt, tried the restaurant.and..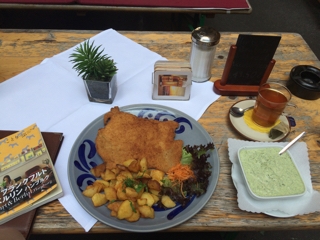 This Jumbo Snitzel came out! IT was good but so greasy. I got fed up eating it.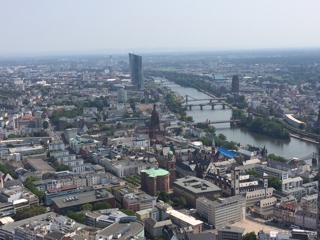 The view from Main Tower! It was just another tower I think, nothing special.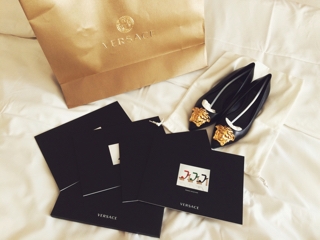 Ha! bought the expensive shoes there. it almost killed me actually, hurts my feet SO MUCH.
I hate new shoes. lol
wonder if I can bear wearing it again. It's freaking stiff.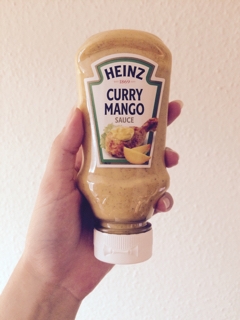 I found curry mango sauce in the supermarket! delish!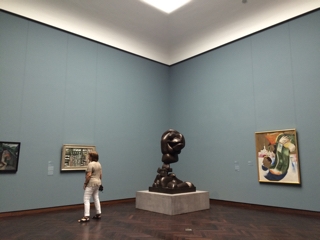 Spend the day around an art museum called Staedel.
They have massive amount of painting collections there. I spent about 3 hours inside. the place is huge.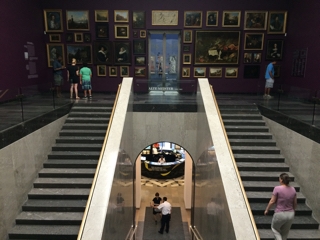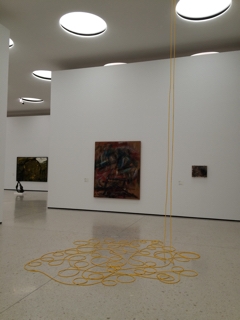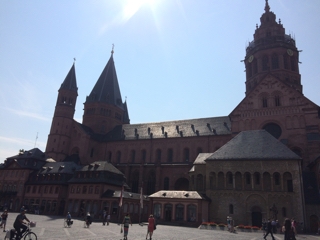 The next day, I went to Mainz, only about 40 minutes from Frankfurt by normal train.
This church is really BIG.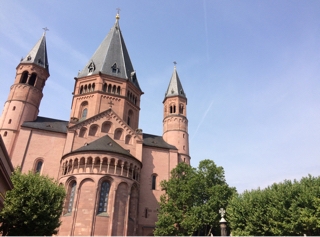 This is the look from the side, with better lighting.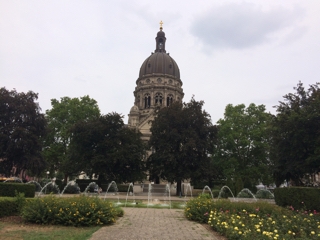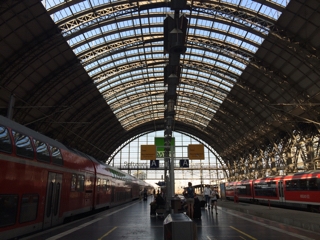 On the last 2 days, my friend joins me and we went to Heidelberg. for 3 hours. hah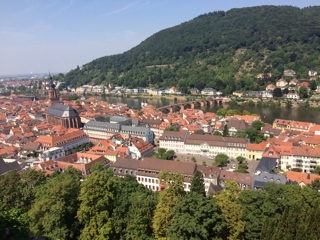 We tried to use the time efficiently so we go to the famous spot - castlefirst.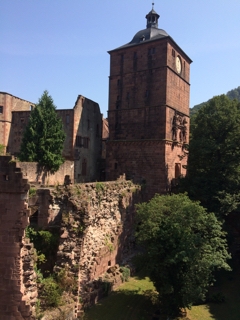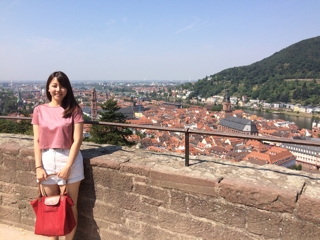 Finally I got my picture in Germany. lol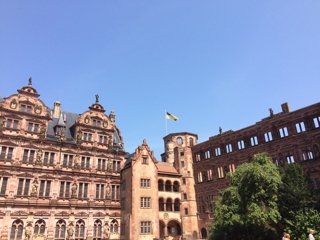 very European-type castle, I wonder if people actually life there long time ago.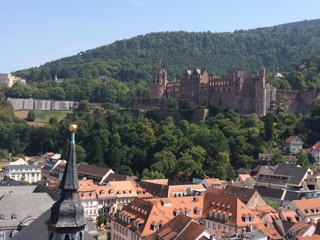 This picture taken from the top of another church - I cant remember the name.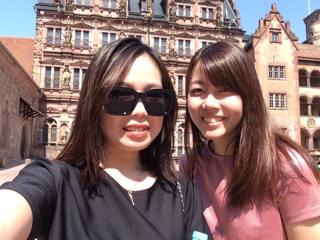 with Zimin!!
watch me suffering by climbing up the stair inside the church. gosh I got headache after.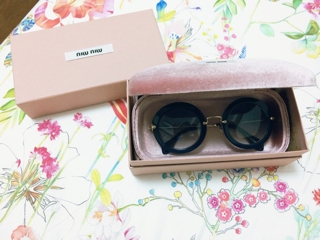 bought sunglasses too :P haven't use it.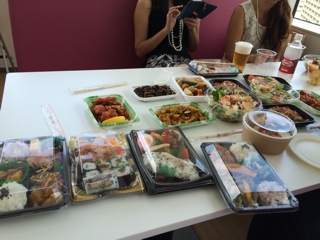 oh and my new company is an advertising company. full of cool people and they celebrate my starting day together.
I have alot of things to catch up too. I need to study everyday but it is really interesting!! makes me wonder what have I been doing for the past 2.5 years.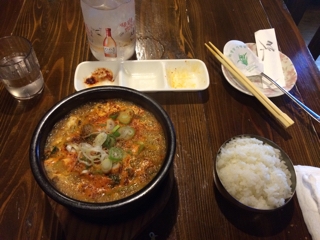 I went to skate today and ate korean food after practice by myself at my fav restaurant in Shin-Okubo.
now, it's 24 hours TV time.
it's the time of the year!
この記事のトラックバックURL
Trackback
PR
Profile
Recommend
フラグーカウンター
Links
Others
Mobile